5 Hill Country Cabins and Cottages that are For Sale Right Now
Fredericksburg is known in part for the beautiful, rustic cabins that are dotted throughout the surrounding Hill Country. One of the top requests we get at Fredericksburg Realty from people looking for their perfect home is that classic log cabin or charming cottage. Whether they are right off of Main Street or boast stunning Hill Country acreage, these are five quintessential Hill Country cabins and cottages that are currently on the market!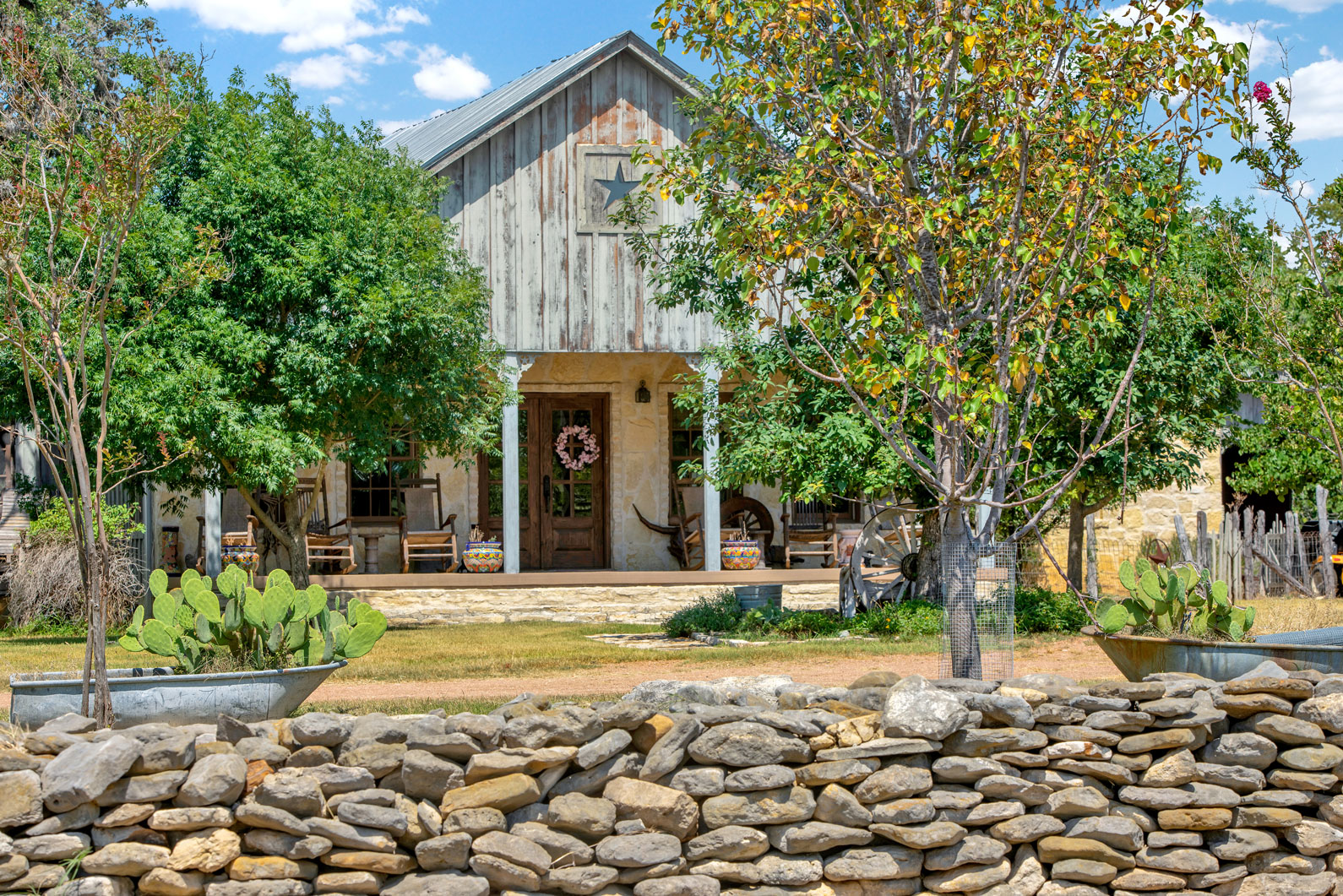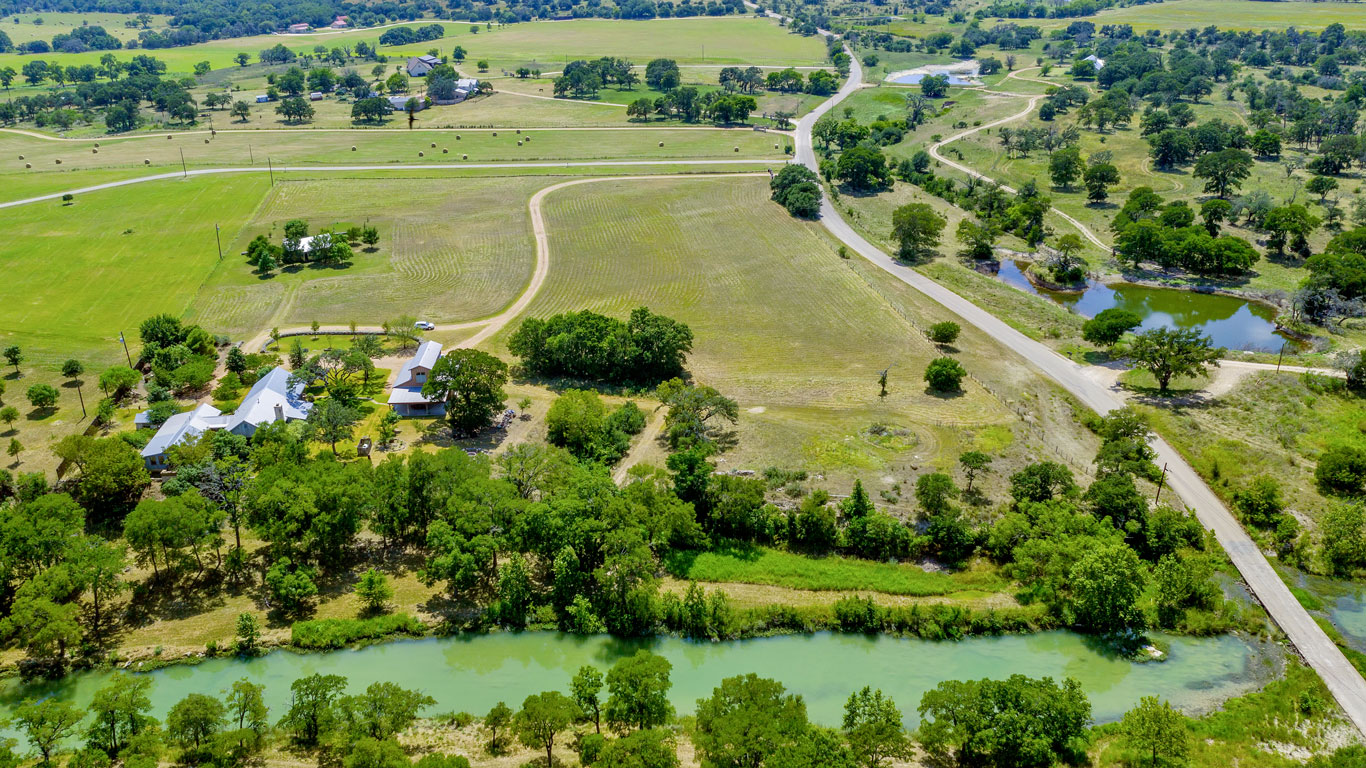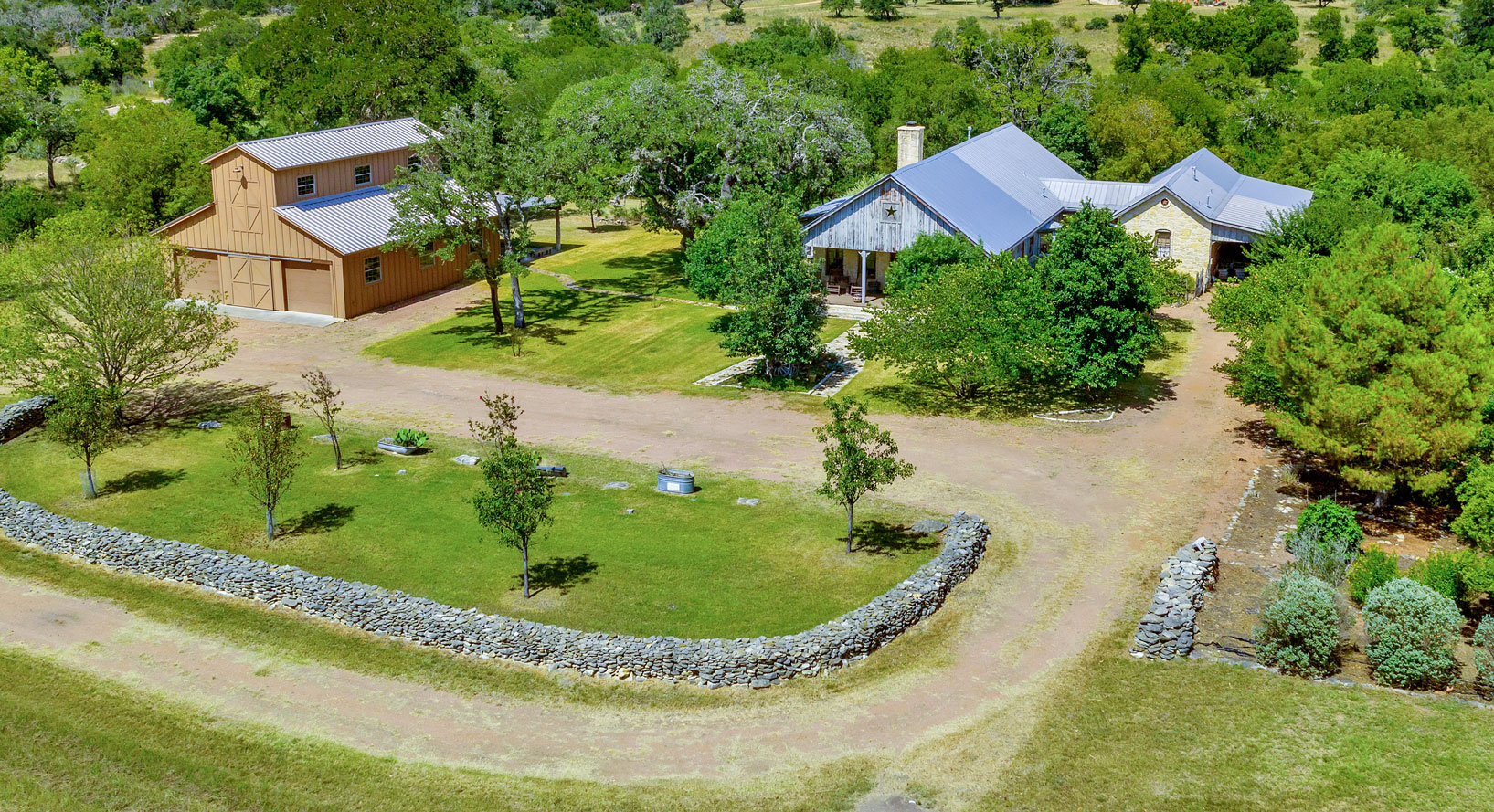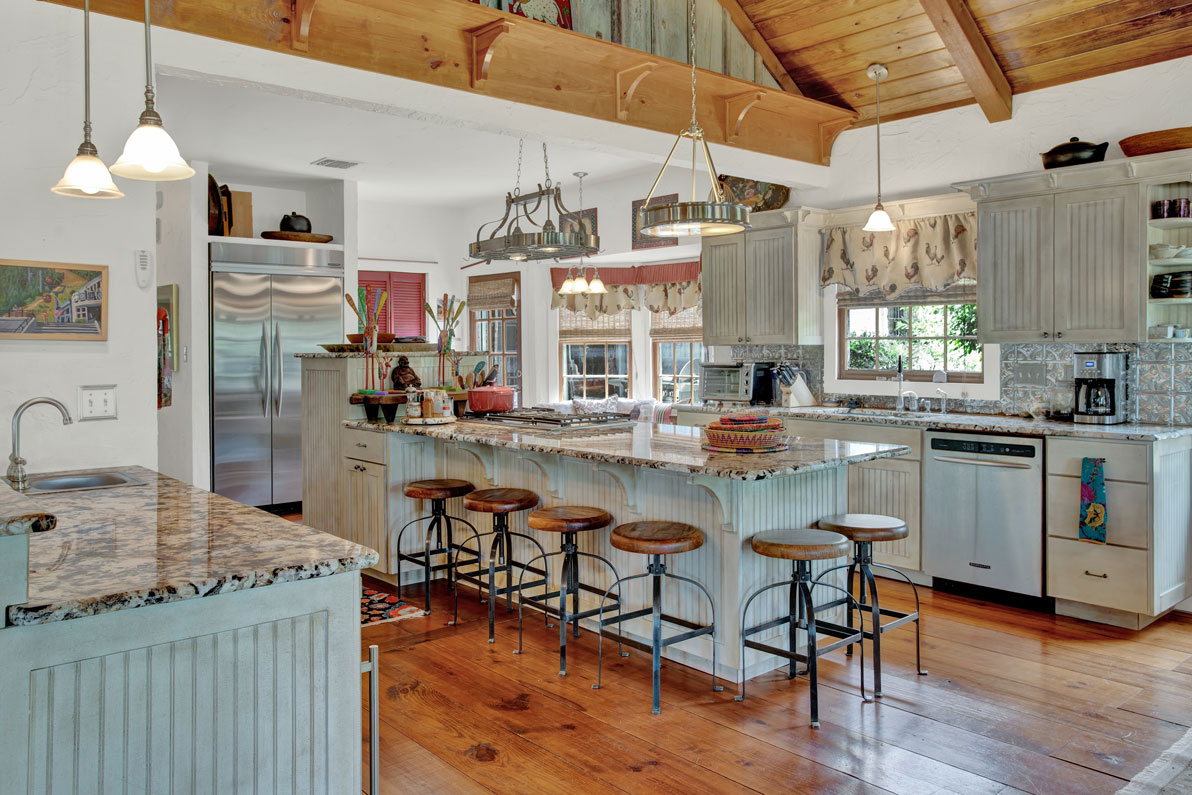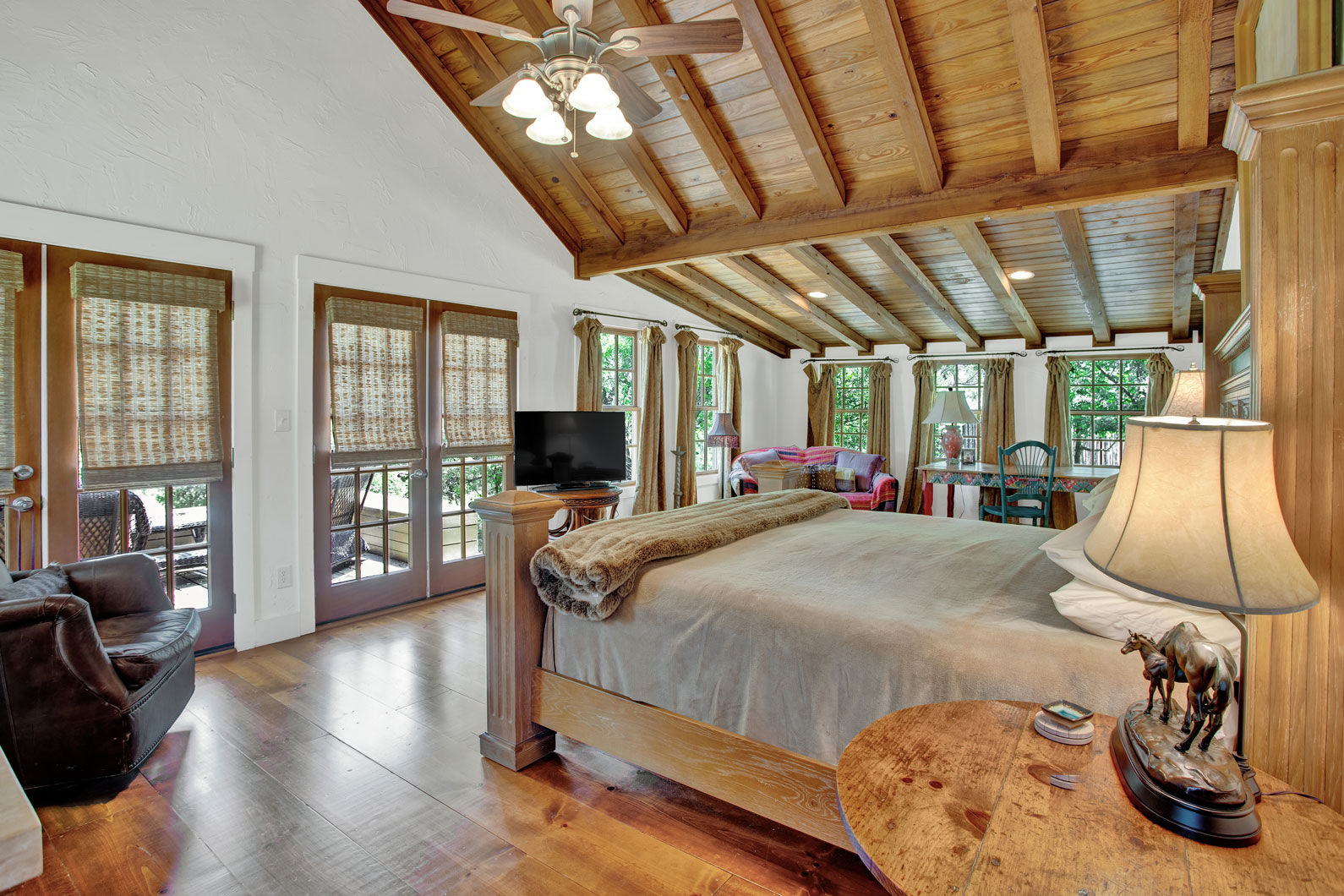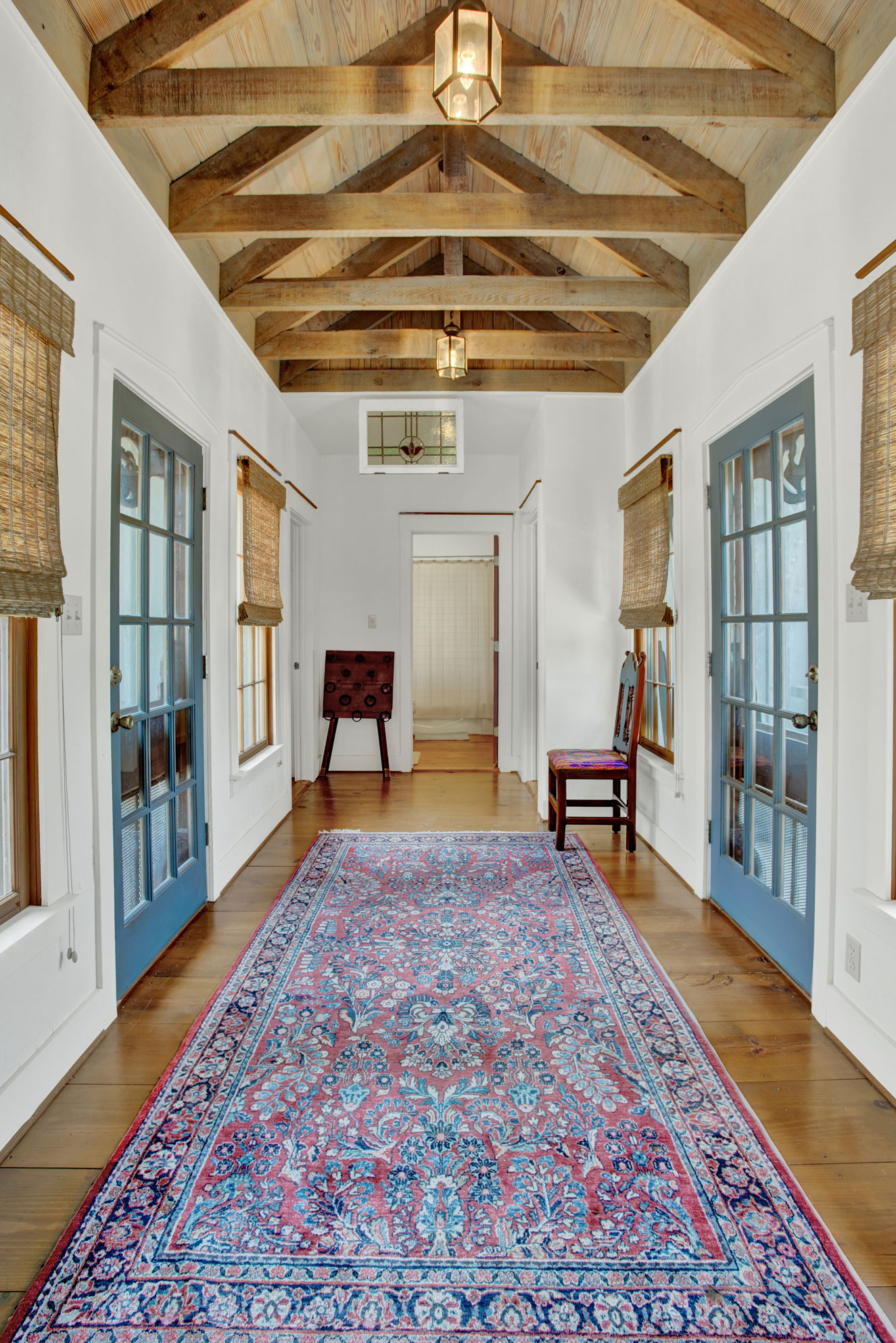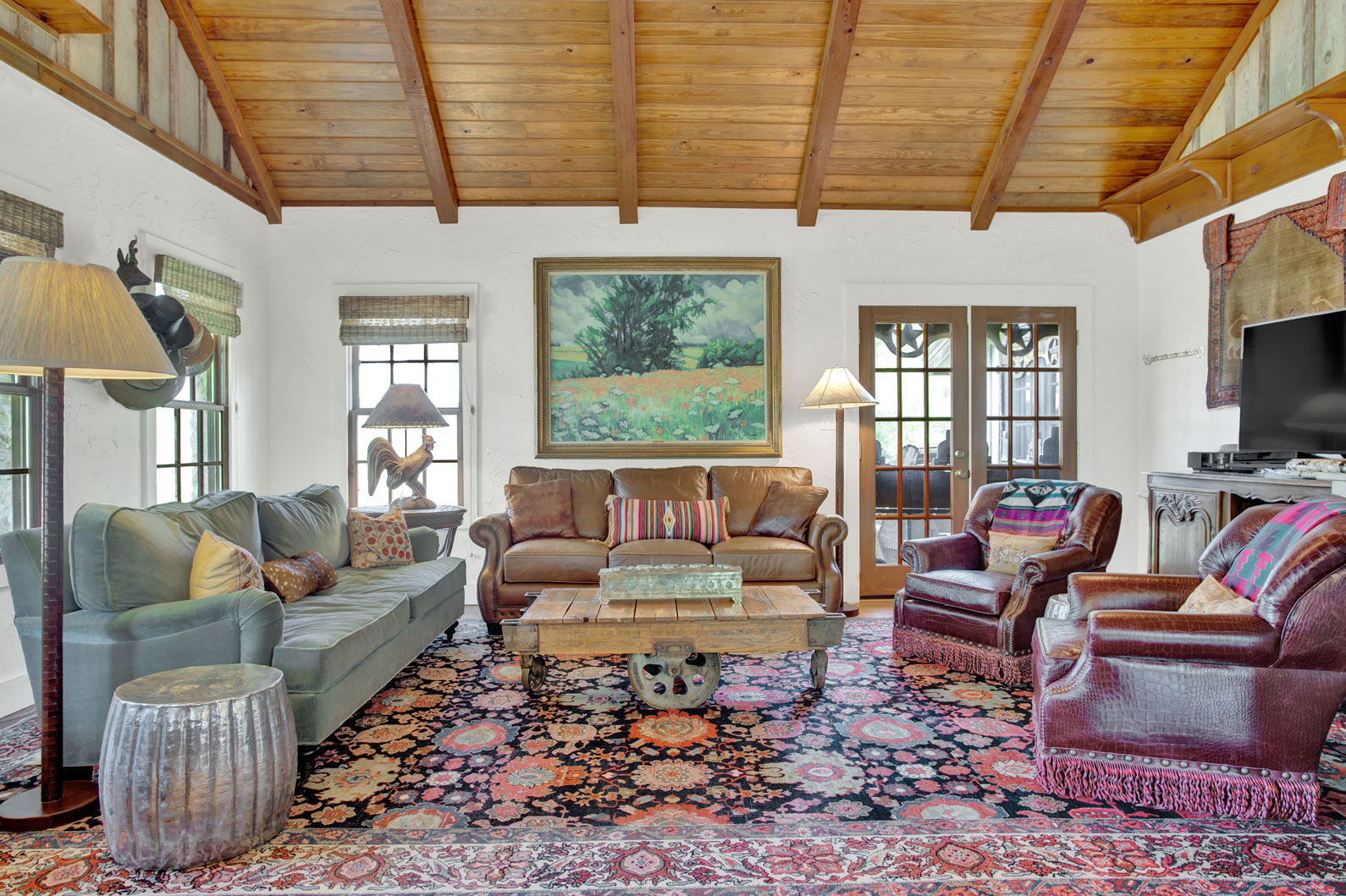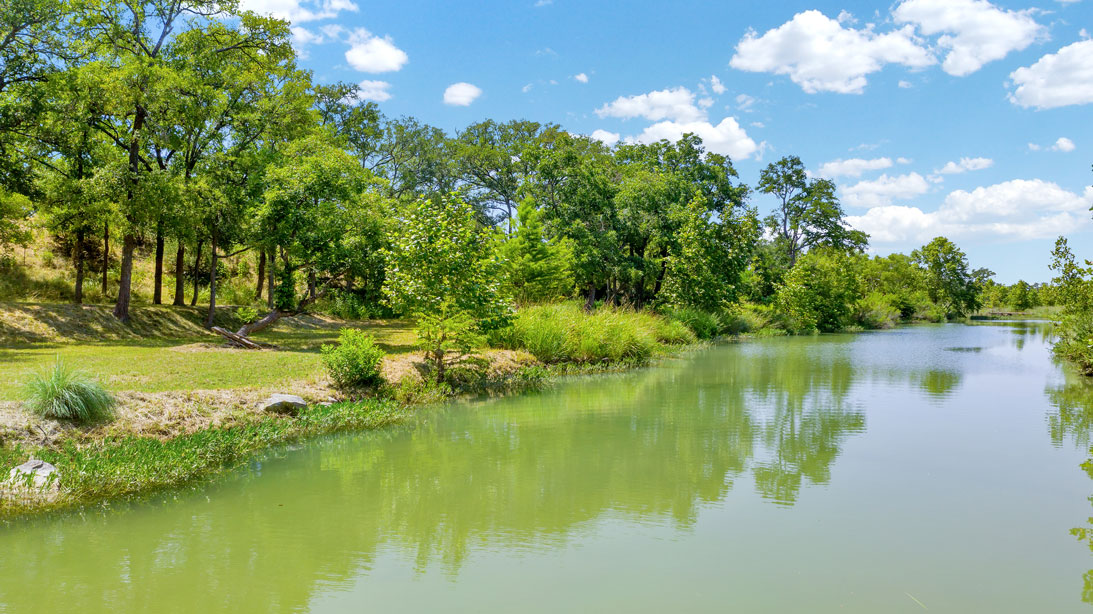 3059 Center Point Road is a 12+ acre property just south of Fredericksburg with a main Farm Haus situated along the banks of the idyllic Bear Creek. The house features a welcoming open concept living space, beautiful wood ceilings, and a large kitchen with a wet bar and wine fridge that makes it perfect for those who like to entertain. The property's view of the Hill Country makes this home an ideal place for those who enjoy the great outdoors, even if the closest you want to get to nature is viewing it from the comfort of your own back porch. The Farm Haus is accompanied by a 1 bed/1 bath guest house, and a garage and workshop that features an apartment that can sleep six lucky guests.
Agent: Krista Bennett
Call: 830.998.0633
Email: krista@fredericksburgrealty.com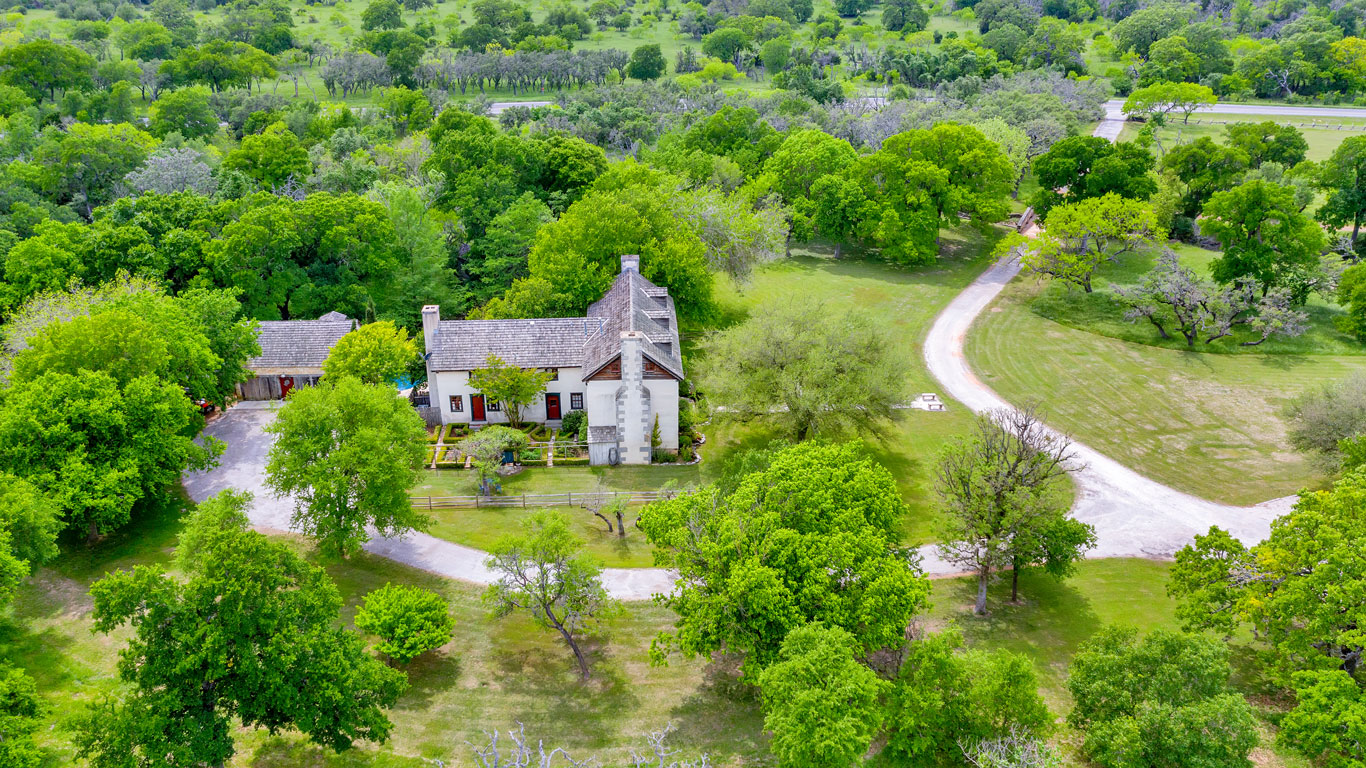 104 Settler's Crossing is a once-in-a-lifetime find, with 35 acres that host an astonishing eight historic homes. The stunning main estate house boasts 13 restored rooms, 6 fireplaces, hand-hewn beams and other period features; the additional 7 fully-restored guest houses are furnished with 18th and 19th century antiques and are currently run as one of America's Top Ten Bed and Breakfasts, according to Travel and Leisure. This property holds potential as a B&B, wedding venue, or a one-of-a-kind living community for friends and family.
Broker: Justin Cop
Call: 830.998.2895
Email: justin@fredericksburgrealty.com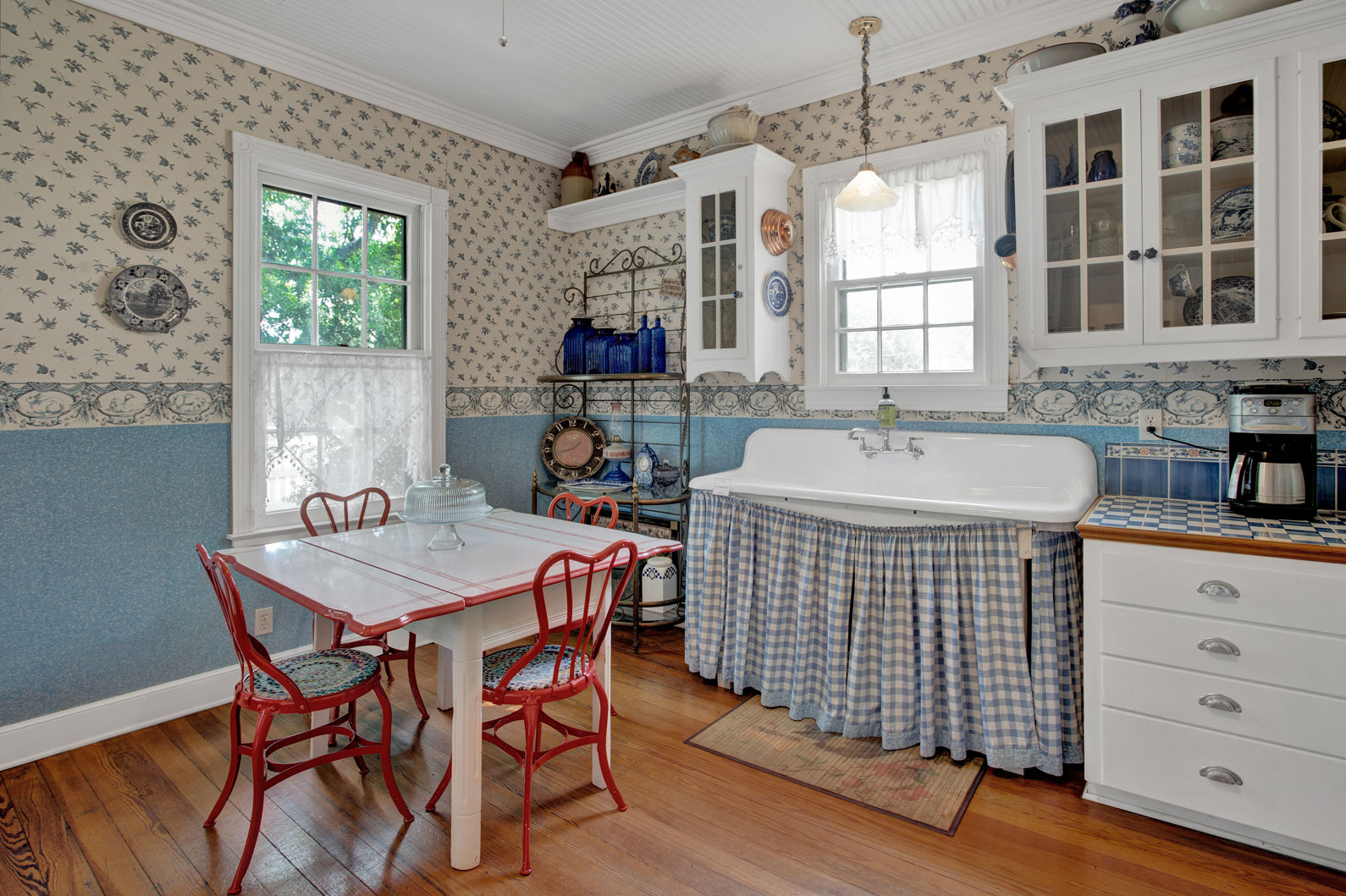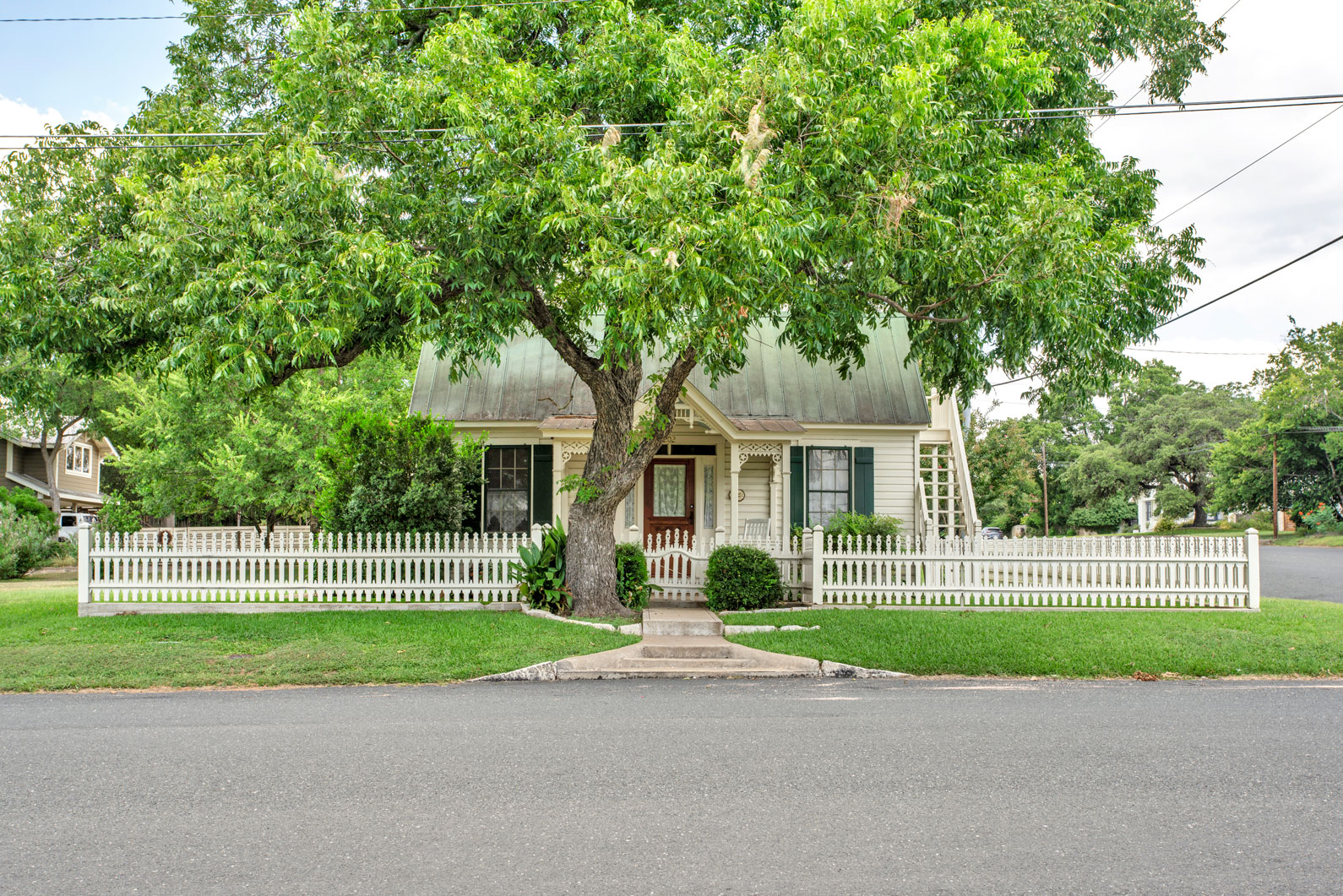 202 South Acorn Street is home to the Acorn Sunday House, a charming Victorian cottage that has been run for years as a popular B&B. The house has been updated to include modern conveniences while expertly maintaining the period decor. With its gingerbread style facade, stamped metal ceilings, wood floors, and front porch with rocking chairs, this home embodies the look of Fredericksburg houses from the late 1800's. Located just one block off of Main Street, the cottage is within easy walking distance of Fredericksburg's cultural center, and comes with enough acreage to build your own personal home near Main Street if you so desire.
Broker: Justin Cop
Call: 830.998.2895
Email: justin@fredericksburgrealty.com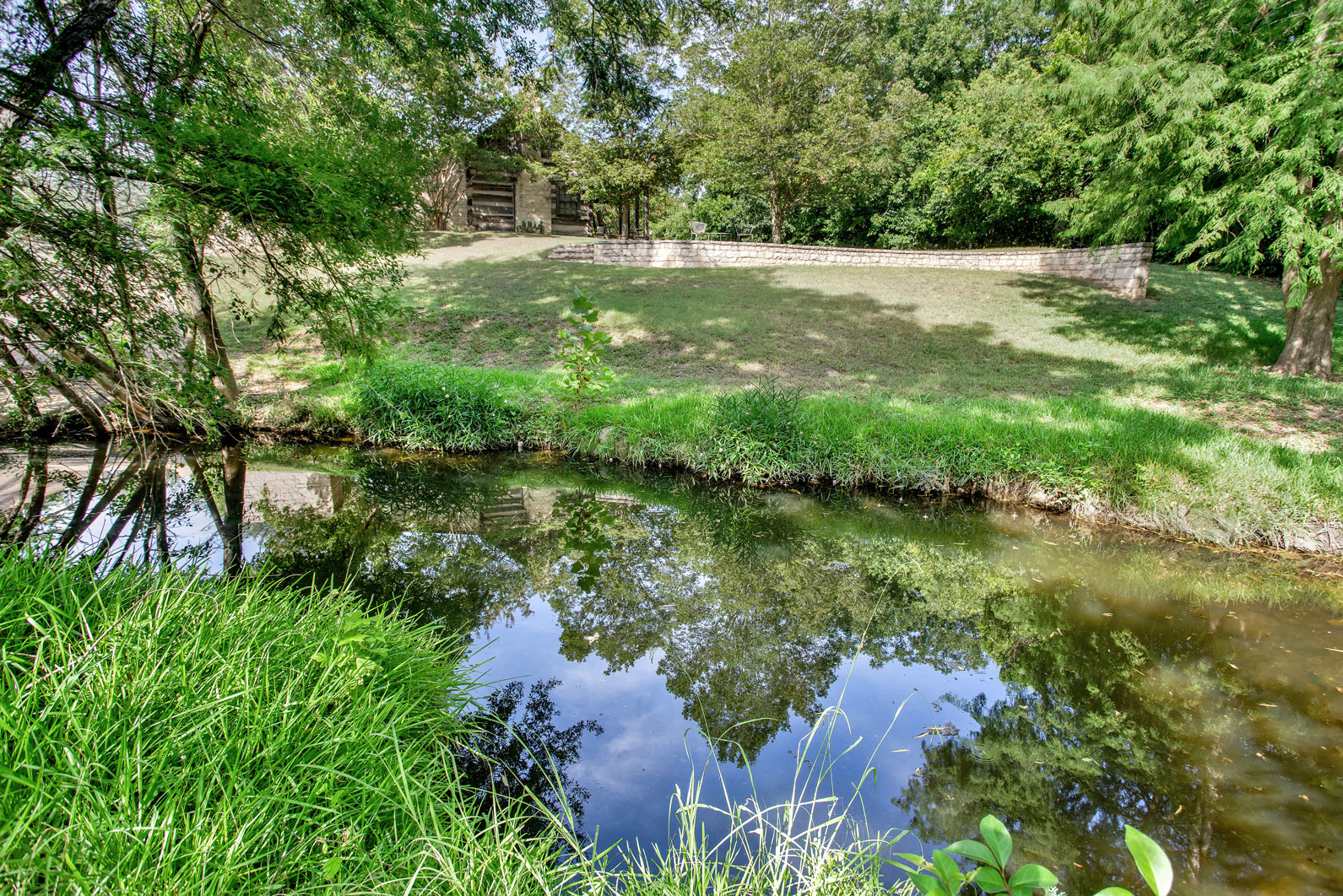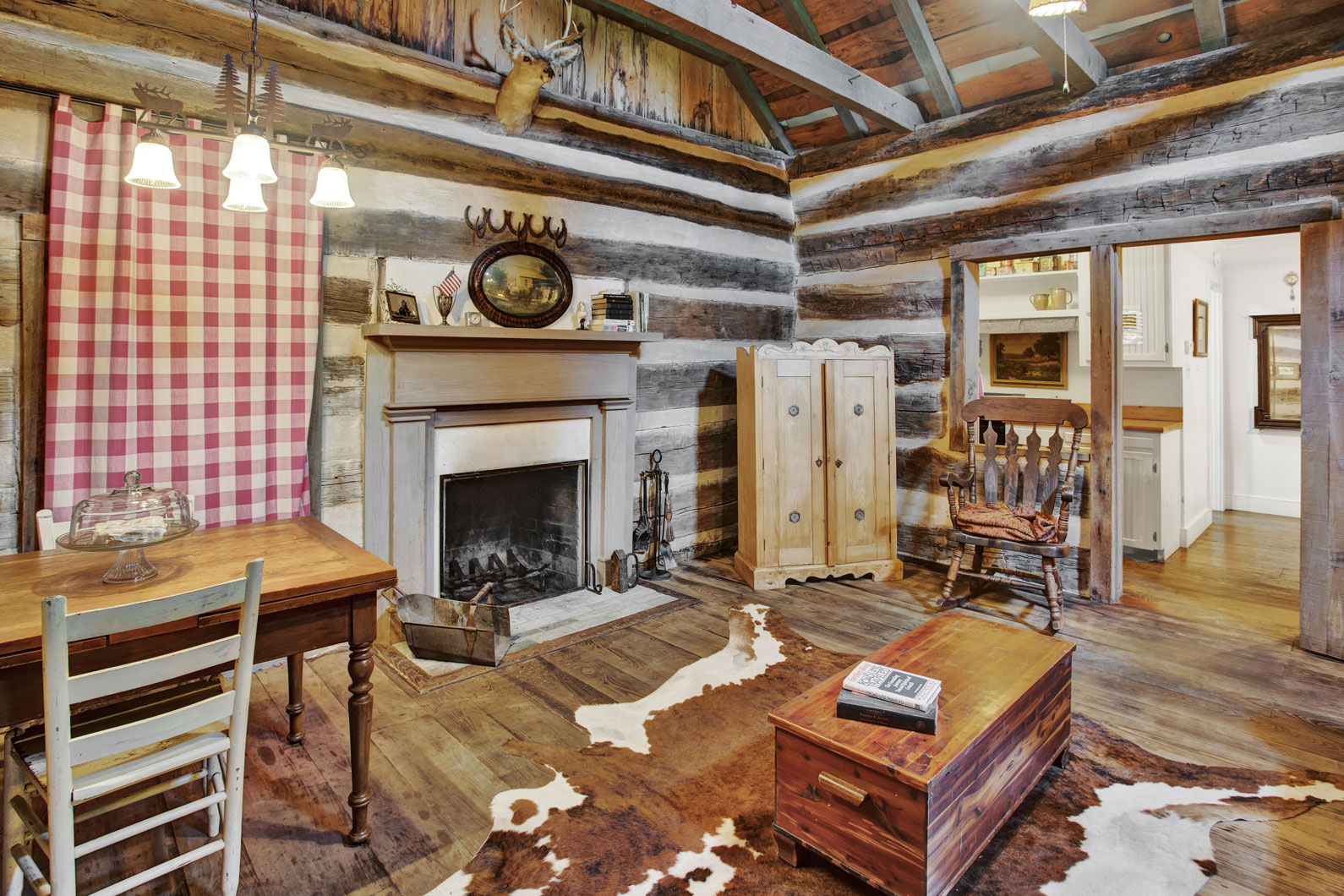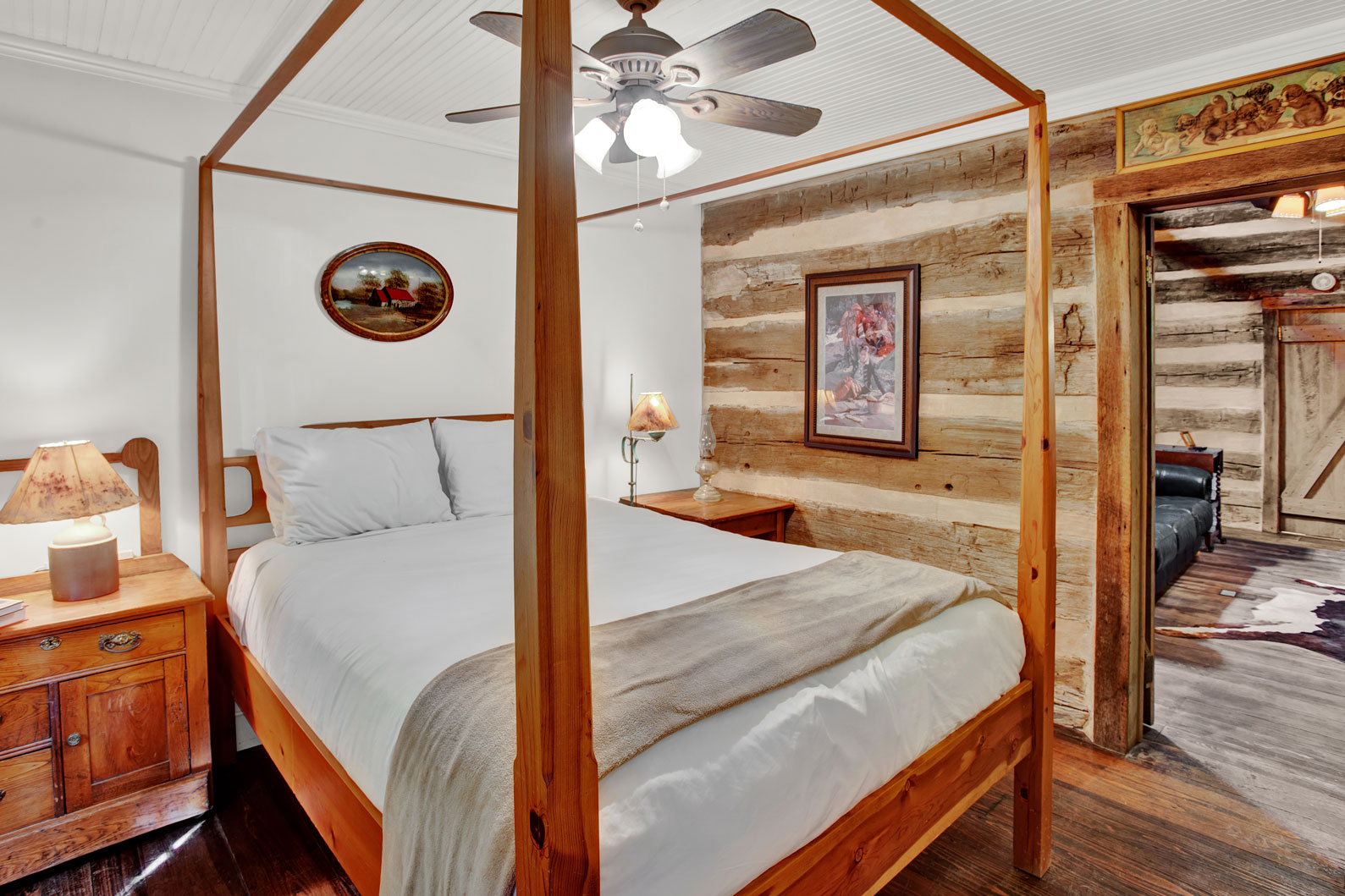 217 Mistletoe Street is home to a historic, 150-year old cabin nestled on a half acre on the banks of Town Creek. Located just a block from Main Street, this quintessential log cabin feels like a personal retreat; you can hear the creek flowing from the cabin's bedroom even while being within walking distance of Fredericksburg's bustling downtown. The cabin has been updated to include modern conveniences, and its rustic furnishings are included with the sale. This cabin is the best of both worlds if you enjoy the life of the city but also enjoy some peace and quiet at the end of the day.
Broker: Justin Cop
Call: 830.998.2895
Email: justin@fredericksburgrealty.com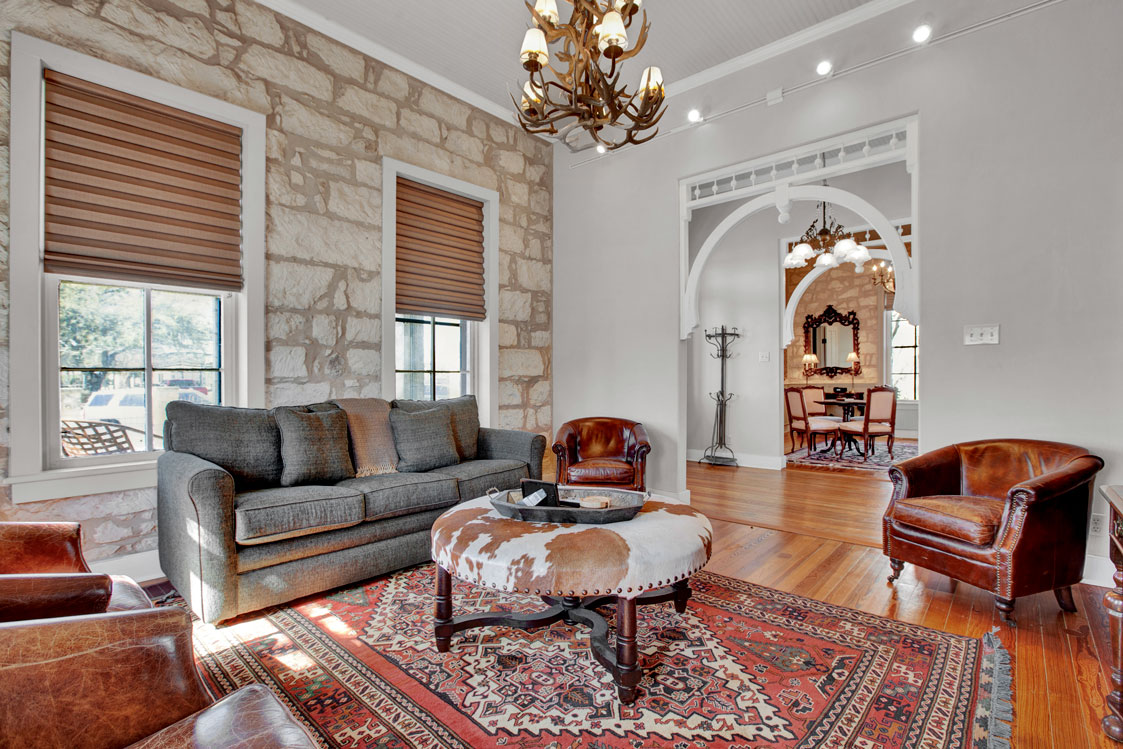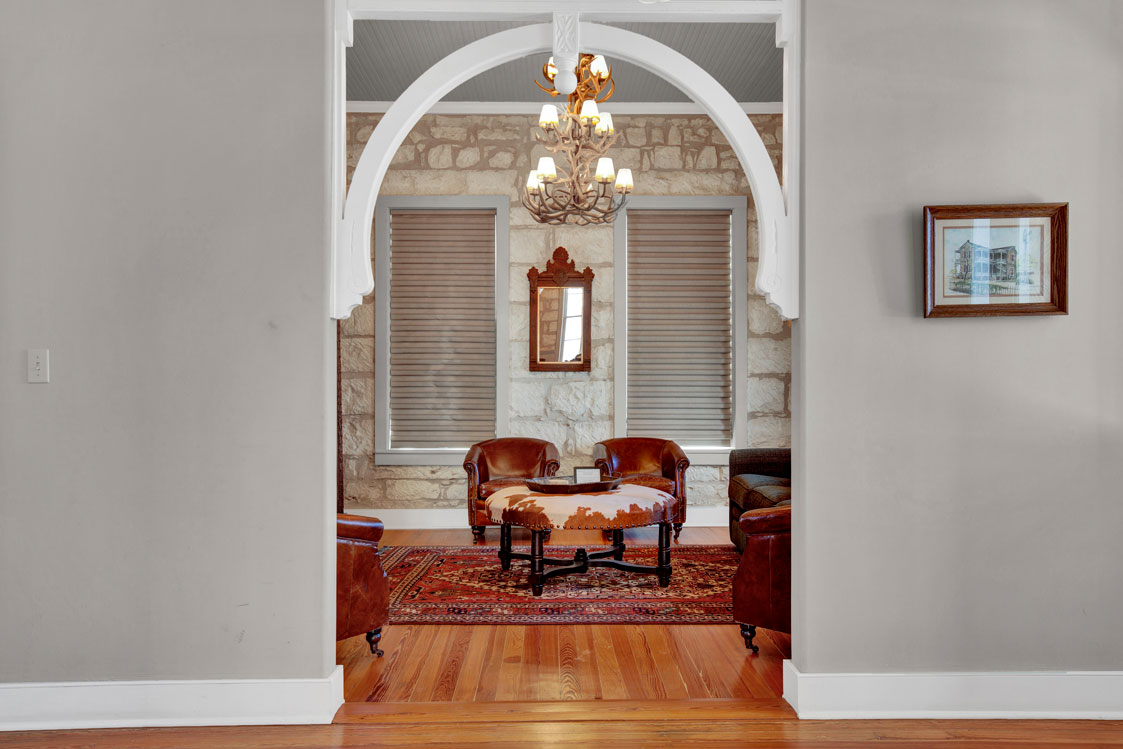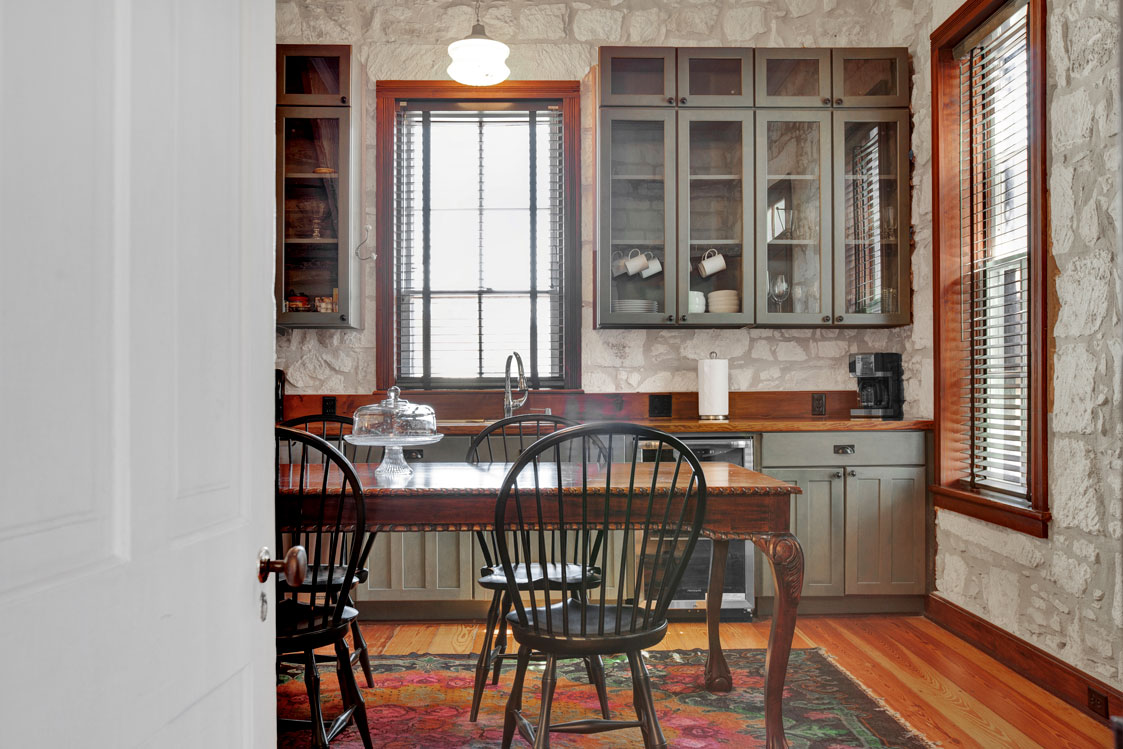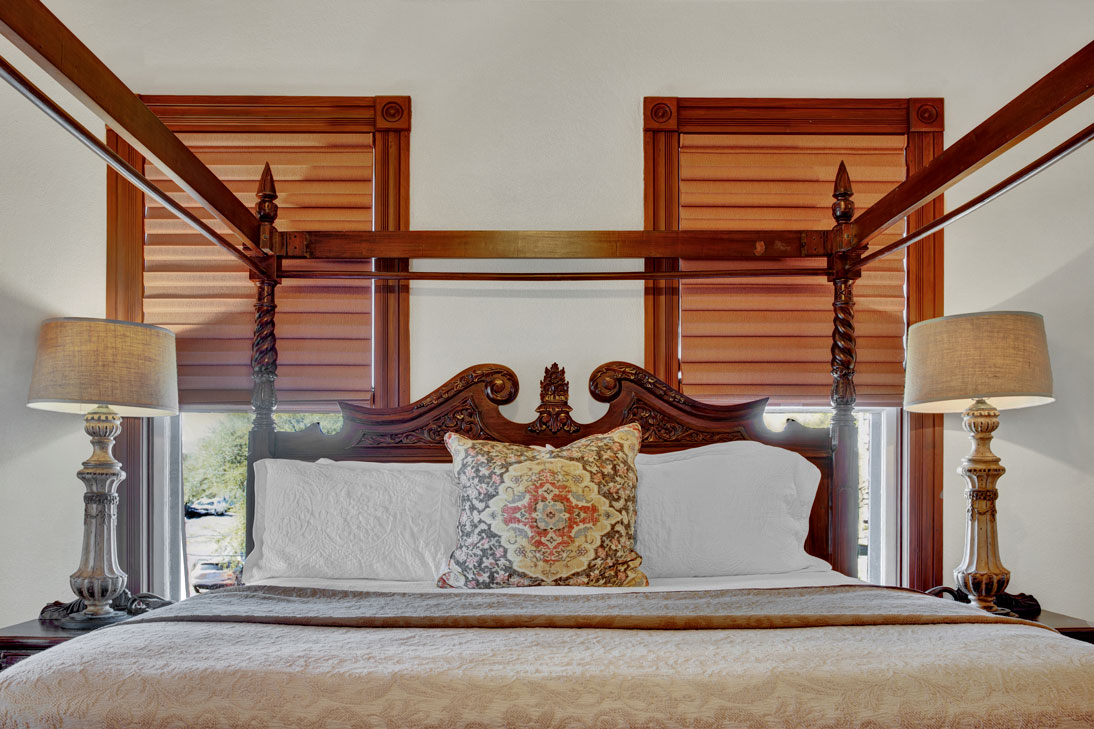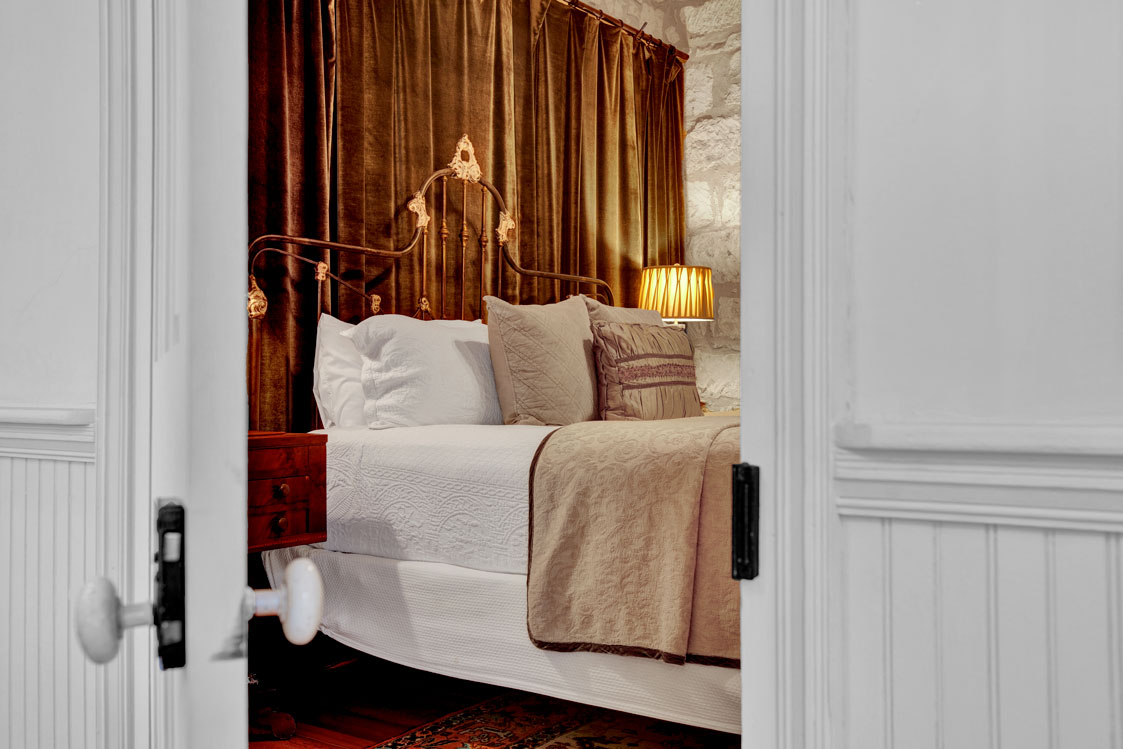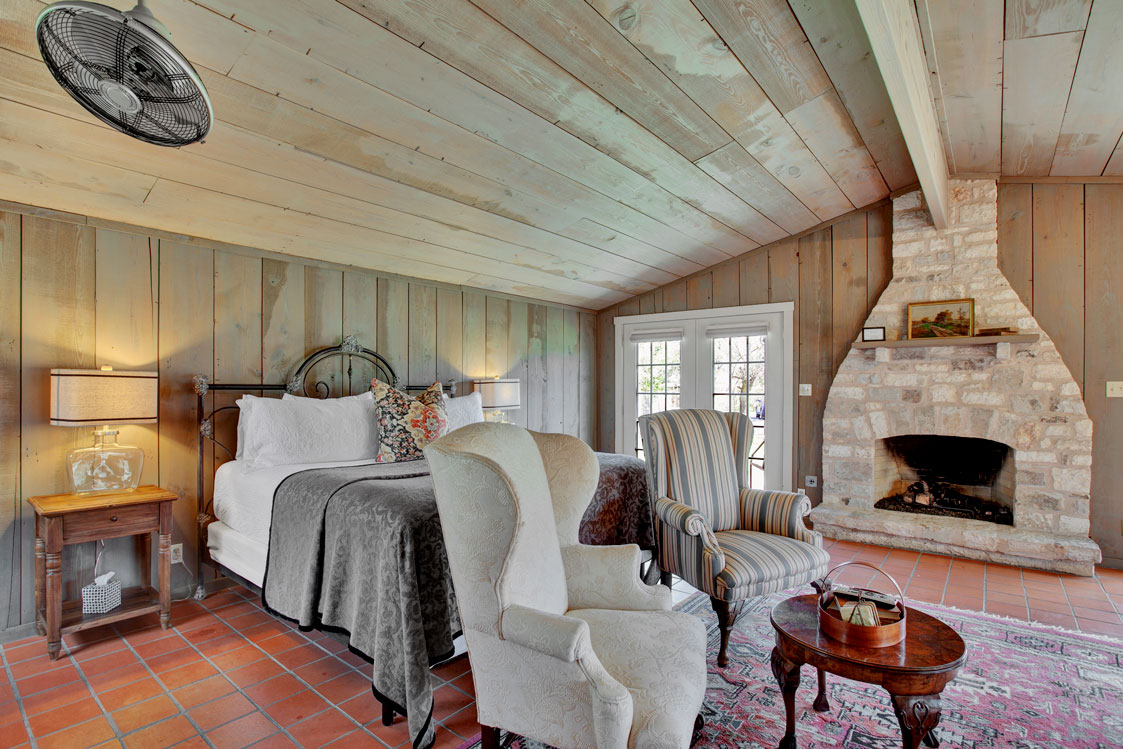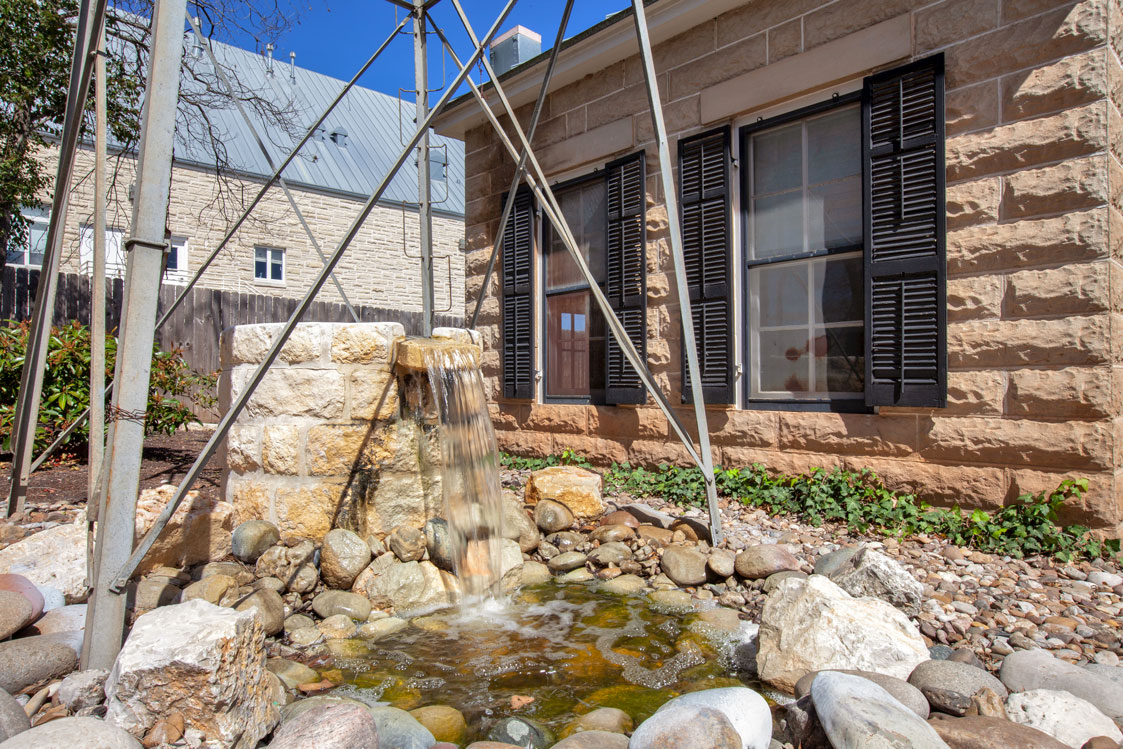 102 West Austin Street is a real piece of Fredericksburg history. Built in 1891, the two-story home has high, vaulted ceilings, longleaf hardwood floors, window treatments, fireplaces in each bedroom, a formal dining room, and beautifully detailed cased openings between rooms. A guest house graces the backyard, and both homes have been restored to their original Victorian beauty and upgraded with modern conveniences. Extensive landscaping frames the grand facade and its corner lot, and a private patio with a fireplace and water feature, along with front and back porches, provide intimate spaces to enjoy fine weather and the view of Main Street. Whether you choose to use it as a private residence or continue its legacy as a profitable B&B, this Victorian beauty will prove itself a sound investment.
Broker: Justin Cop
Call: 830.998.2895
Email: justin@fredericksburgrealty.com
Does one of these properties look exactly like what you've been searching for? Contact one of our experienced Hill Country agents to see it in person!